Prevail Trim™
Prevail Trim will help your body Detoxify and Cleanse by Adding This To Your Weight Loss Management System
Prevail Trim™ breaks the secret to living healthy. It's no secret that losing weight is not an easy task.
That's why millions of people struggle with weight loss every day!
Adding Valentus Trim is a tasty drink that will give you a little energy boost with controlled cravings for day time or evening munchies!
Information provided by Valentus SlimRoast Reviews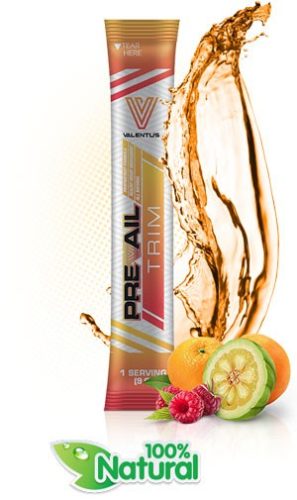 Valentus  wanted to make it a little easier. That's why they created Prevail Trim™. Formulated with natural appetite suppressants and ingredients to help detoxify your body, Prevail Trim™ is a great addition to any weight management program.
And as if helping to manage your weight in a healthy way were not exciting enough, just wait until you taste this delicious drink!  You will LOVE it!
The  Prevail Trim™ is part of the 12in24 however this is also an independent drink to the system.  The 12in24 recommends to  drink 1 Valentus Trim™ in the afternoon, 30-60 minutes before supper.  If you experience sensitivity to the natural ingredients, simply start by using 1/3 to 1/2 a packet and gradually increase in the following days and weeks.
Click here to know about the 12in24 QuickStart Program  right now!
 Ingredients:
Inulin dietary fiber
Rice bran powder
Xylitol, Citric acid Stevia (leaf)
Natural pineapple powder
Natural orange powder
Natural lime powder
Natural caffeine from coffee bean
Garcinia cambogia (with HCA)
Raspberry ketones
Maqui berry powder
Annatto powder
Chromium
Directions:
Prevail Trim™ is a powder you mix in your drink. Simply open packet and mix contents with 12-16 oz. of water.  I like to use room temperature or warm water as it mixes better that way.  For maximum weight management results, drink one Trim 3 times per day.  
The statements above have not been evaluated by the Food and Drug Administration.