SlimROAST Cocoa® Nutrition Facts of Ingredients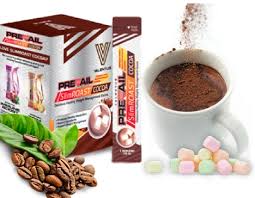 Valentus  SlimROAST Cocoa®
is a GREAT way to Enhance
your Healther Lifestyle!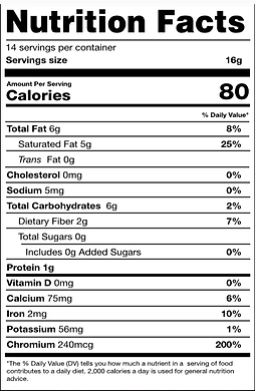 SlimROAST Cocoa® Nutrition Facts:

Green Coffee Bean Extract:
Green coffee extract is an extract of unroasted, green coffee beans. Chlorogenic acids are the main phenolic compounds in green coffee extract that have been studied both as a constituent of coffee and directly as a purified extract, and have suggested several beneficial effects, in particular improved glucose and lipid metabolism, as well as anti-oxidant and anti-inflammatory.
Garcinia Cambogia Extract:
An incredibly efficient fat burning ingredient, Garcinia Cambogia has received much media attention for its effect on weight loss and food consumption control. This pure ingredient is 100% natural; it is sometimes referred to as Tamarind, and it grows primarily in the lush green mountains of India, southeast Asia as well as in Central Africa. Its primary ingredient is the dietary super supplement known as HCA, which is proven in scientific studies to stop hunger in its tracks. The tamarind fruit has traditionally been used in soups as appetizers before meals, because of the smaller portion sizes due to limited amount of food. Its appetite suppression qualities helped make villagers feel more full (satiety) and the fruit would increase the workers' fat burning skills (thermogenesis) providing an increase in energy and productivity.
Cocoa Bean Extract:
The cocoa bean, also called cacao bean, is the dried and fully fermented seed of Theobroma cacao. Because of the seed's fat, cocoa butter can be extracted. The beans are the basis of chocolate, and the cocoa powder is made by grinding cocoa seeds and removing the cocoa butter from the cocoa solids. More than 5,000 years ago, hot chocolate was consumed by pre-Columbian cultures along the Yucatán, including the Mayans, and as far back as Olmeca civilization in spiritual ceremonies. Cocoa is considered to be a rich source of antioxidants and flavanoids, which may impart antiaging properties. Cocoa also contains a high level of flavonoids, specifically epicatechin, which may have beneficial effects on cardiovascular health. Cocoa is a stimulant and contains the compounds theobromine and caffeine. The beans contain between 0.1% and 0.7% caffeine, whereas dry coffee beans are about 1.2% caffeine.
White Kidney Bean Extract:
White beans are the most abundant plant-based source of phosphatidylserine known which plays a key role in cell cycle signaling and blood coagulation.
Green Tea Extract:
Camellia sinensis is a species of evergreen shrub or small tree whose leaves and leaf buds are used to produce tea. It is of the genus Camellia of flowering plants in the family Theaceae. The leaves have been used in traditional Chinese medicine and other medical systems to treat asthma functioning as a bronchodilator, angina pectoris, peripheral vascular disease, and coronary artery disease.
Capsicum Annuum Extract:
Sweet pepper is a spice made from the grinding of dried fruits of Capsicum annuum (sweet pepper or pimento). Sweet pepper is grown around the world. Some countries have used sweet pepper for thousands of years.  Capsicum extract is rich in antioxidants, including vitamin C, vitamin A, capsanthin, beta-carotene, lutein, and zeaxanthin.
Bitter Orange Extract:
Bitter orange  has been used for centuries to treat a variety of health conditions, but recently it has shifted to focus more on its role in obesity. There is some scientific proof that ingredients found in bitter orange can aid in weight loss.  Bitter orange, also called citrus aurantium, Seville orange and sour orange, comes from a tree and is originally native to Asia and the Mediterranean but now is cultivated in warm environments like California and Hawaii. Its usage dates back hundreds of years as a medicinal supplement.
Panax Ginseng Extract:
Most young people these days are beginning to look and feel older, in some cases even hitting puberty far earlier than was the norm even one generation earlier. Ginseng is known to combat the free radicals that give the human skin mantle that look of premature aging. Valentus' gingseng extract works extremely well when combined with our other proprietary ingredients. This root is an immune system-balancing, super supplement that should be admired by all.
Chromium Picolinate:
This mineral's main function is to help insulin carry sugar into muscle cells where it is stored as energy.  A lack of chromium could cause fluctuating blood-sugar levels which trigger sugar cravings. As a carbohydrate dependent society, increasing the amount of  Chromium in our diet in our formula's proportions will assist the body's ability to manage its carbohydrate cravings.
Directions:
SlimROAST Cocoa® is a powder you mix in your drink. Simply open packet and mix contents with 12-16 oz. of  cold or hot water.  May be used every day up to 3 times to support a healthy alternative to the traditional hot chocolate or just chocolate addiction.
Drink beverage with in 10-15 min from mixing as the capscium will produce a heated spice once mixed!
There is very little caffeine in this beverage so it is safe for nursing, pregnant women and children also.  May be used in the evening after supper to curb chocolate cravings!